SMS Comfort
Network solution for sending SMS short messages via GSM interfaces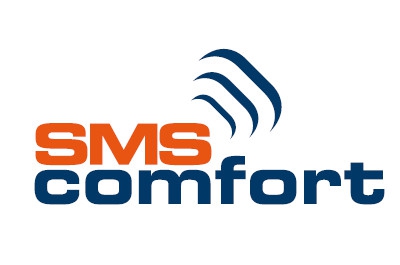 Information SMS Comfort - DE Information SMS Comfort - EN
---
Range of application
SMS Comfort as an extension of the e-mail service
SMS Comfort can be used as an extension to a standard e-mail system, in which all users can use their local e-mail program to send and receive SMS short messages.
SMS Comfort as a URL integration into an existing software
SMS Comfort can send text messages via URL. It is a frequently used solution to send SMS messages from CRM and ERP packages. The message is output as a URL: http: // smscomfort / username / password / mobile telephone number / text message; For use with Internet SMS providers.
SMS Comfort as a keyword driven information service
SMS Comfort Keywords is an information service based on keyword recognition, which can react independently to incoming messages. For example, 24-hour service, wake-up services, building surveillance and other services. The requesting person is automatically sent a reply message to the mobile telephone, in parallel, the responsible person is informed by e-mail or SMS short message.
SMS Comfort as M2M solution
SMS Comfort can receive messages from all devices that support SMTP, such as routers, switches, modems, SNMP devices, telephone systems, etc. These status messages can be forwarded as text messages to a mobile phone.
SMS Comfort as alarm manager
SMS Comfort Alarm Manager can receive and manage alarm messages, both by SMS text message and by e-mail. They are processed chronologically and can be forwarded to different target persons with an adjustable delay, also via SMS short message or e-mail. An alarm may e.g. Pre-defined mobile phone number, e-mail address, or message text. The alarm status can be deactivated by means of a short message or e-mail. Message traffic is logged in a log file (SMDR).
---
Functions of SMS Comfort
Receive and send SMS via standard e-mail program
Integration of mobile telephone subscribers into stationary IT
Automatic creation of e-mail and mobile phone accounts
Own receiver (receptionist) for non-authorized participants
Blacklist for unwanted participants
Whitelist for all explicitly desired participants
Definable SMS short message contingent per user
Automatic response to shipments without a valid destination
Shipping via different interfaces to the even
Consumption of SMS quotas.
Include SMTP and GSM monitoring
Station Message Detailed Reporting (SMDR) send confirmations
API: Application Programming Interface * optional
SMS-Comfort is optimized for the use with any Kuhnt AS55x GSM interface via TELNET or SMS-API.
For further information and technical tips in English and Dutch:
http://smscomfort.be/
* SMS Comfort is a product of Sonal, Antwerpsestraat 145, 2640 Mortsel, Belgium